Annette has been lovingly supplying premature babies with clothes and blankets for 7 years at Dandenong Hospital Special Care Nursery, Vic.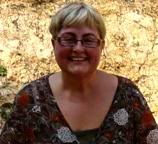 Annette is the contact that works with the volunteers from Itti-Bitty. All the hospitals specially made premmie baby clothing was donated by Itty-Bitty and all lovingly made by volunteers. Annette is a nurse who worked in the Special Care Nursery Dandenong, who knew first hand what was needed for the little premmie babies when it came to dressing them. Annette collected the opinion of many of the nursing staff as to find out the best type of clothing for the comfort and nursing needs of the babies. Suits were made with sleaves not set in for babies 1.5kg to 2.5kg. The suits with sleaves set in were for 2kg to 2.5kg babies.
So many of the premature babies at Dandenong Hospital have been kept warm and comfortable in the beautifully stitched clothing skilfully made by the volunteers. Annette also supplied clothing to other hospitals, like Monash Medical Centre, Casey, Latrobe Health, Sale. West Gippsland Community Hospital, in Warrigul & Sale. A truly amazing effort and generous heart.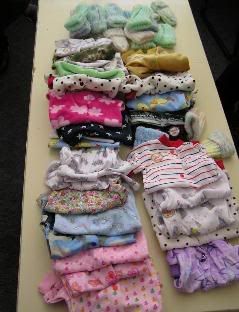 If you wish to nominate a "Local Premmie Hero" please visit www.lilaussieprems.com.au/hero by the 30th April 2009.