Premmie Media Coverage
Over the years we have been featured in many media articles from local newspapers to women and parenting magazines, newsletters, parenting websites, Facebook and just recently Australian television.
Please take a look at our wonderful coverage below.
Click on thumbnails to view
World-Wide Coverage
March & April  2016
Daily Mail (Australia), Today Show (Australia), ABC News (USA), Life Daily (USA), Viralistas (Spain), Kukinews (Korea), Verne (Mexico), Hola (Mexico), El Comercio (Peru), Fox 29 (USA), Good House Keeping (USA), Good Morning America (USA), Fox News Insider (USA), iHeart Radio (Boston), GoodtoKnow (UK), The Telegram (UK), Europe 1 (Paris), Antena3 (Madrid).
Luke & Susie (Interview with Shannon Zimmerle)
April  2016
Listen to the interview from 1:53 minutes.
Geelong Advertiser
April 2016
Luke & Susie (Interview with Julia Toivonen)
February 2016
Annie Nolan & Liam Picken's Wedding
January 2016
Juice 107.3FM (Radio Interview)
April 2015
Brimbank Leader Newspaper
April 2015
Wanneroo Times Newspaper
April 2015
Juice 107.3FM (Radio Interview)
April 2015
Whitehorse Leader Newspaper
April 2015
Knox Leader Newspaper
April 2015
WIN News Riverina
April 2015
The Daily Advertiser
April 2015
North Coast Times
April 2015
That's Life Magazine
March 2015
The Daily Advertiser
January 2015
Northern District Times
January 2015
Waverley Leader
November 2014
That's Life Magazine
August 2014
Practical Parenting
July 2014
Pakenham Gazette Newspaper 
April 2014
2RRR 88.5FM (Sydney) 
April 2014
(Click on the image to listen via YouTube)
89.9 LightFM (Melbourne)
April 2014
(Click on the image to listen via YouTube)
Herald Sun Newspaper 
April 2014
Daily Mercury Newspaper
March 2014
Practical Parenting Magazine
March 2014
(Click on the image to download PDF.)
That's Life Magazine
March 2014
Mandurah Mail (WA)
March 2014
Star Community Newspapers
March 2014
Star Community Newspapers
March 2014
Star Community Newspapers
February 2014
That's Life Magazine
February 2014
That's Life Magazine
January 2014
Herald Sun
November 2013
Knox Leader
November 2013
Herald Sun
October 2013
The Today Show
September 2013
Herald Sun
September 2013
Berwick Leader Newspaper
September 2013
Herald Sun Newspaper
August 2013
Maitland Mercury
August 2013
Practical Parenting Magazine
July 2013
Sunshine Coast Daily
April 2013
CQ News
April 2013
LightFM 89.9
April 2013

(Our Patron, Lucy)
Click on image to listen to audio
Knox Leader
March 2013
Newcastle Herald

March 2013
Woman's Day

February 2013

The Circle

4th April 2012
Earlybirds Video

April 2012
Facebook Pages Celebrating Green for Prems Day

April 2012
The Bright Observer

April 2012
The Examiner
March 2012
Knox Leader

March 2012
Practical Parenting Website

March 2012
Herald Sun
March 2012
Featuring Holly from St Vincent Private Hospital
Earlybirds Blog

March 2012
Mornings (Channel 9)
March 2012
Mamamia Website
February 2012
Knox Weekly
February 2012
Pumpkin Patch ~ Our Patch World

November 2011
Earlybirds

Video
April 2011
Knox Journal
September 2010
The Westerner
July 2010
That's Life Magazine
April 2010
Bub Hub Newsletter
April 2010
Knox, Maroondah & Monash Journal's

April 2010
Knox, Lilydale & Yarra Valley Leader

March 2010
Essential Baby Website & Newsletter

March 2010
Central Queensland Newspaper
March 2010
New Idea Magazine
January 2010
Money For Jam
Channel 9, 21st October 2009
Herald Sun (VIC)

July 2009
(including LaToriana & Lifes Little Treasures)

Bayside Star
July 2009
(Members Karen & Mandii)

Practical Parenting Magazine
July 2009
(Our Premmie Hero Winner)

LightFM 89.9
Melbourne 19th June 09
(testimonial from member Rhonda)
Click on image to listen to audio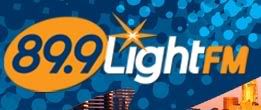 LightFM 89.9
Melbourne 15th June 09
(Julia Toivonen & Shane Crawford)
Click on image to listen to audio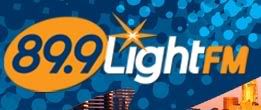 Southern Courier Sydney
May 2009
That's Life
April 2009
Daily Telegraph

Sydney
April 2009
Essential Baby
March 2009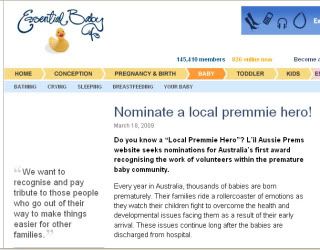 Mum Zone
March 2009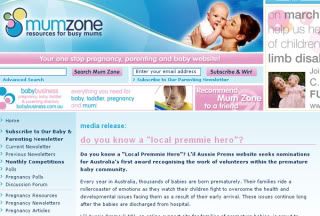 Huggies Australia
March 2009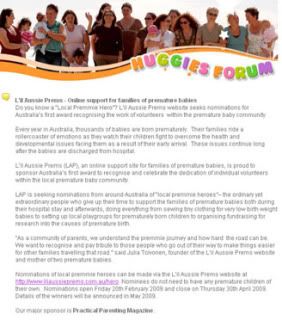 Knox Journal
March 2009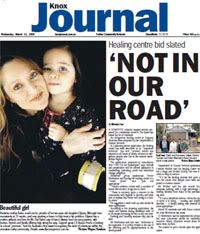 Bubhub Online Newsletter
March 2009
Practical Parenting Magazine
March 2009
Inner West Courier
February 2009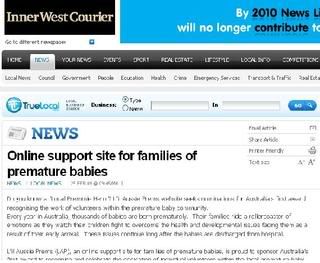 PIPA Newsletter
February 2009
Nappy Bag Book
2008
Knox Journal
May 2008
Knox Leader
May 2008
Knox Journal
January 2008
Knox Leader
January 2008
New Idea Magazine
January 2008
Practical Parenting Magazine
January 2008
Featured in The Knox Journal
October 2007
Featured in That's Life Magazine
October 2007
Featured in The Herald Sun (Vic)
August 2007
Featured in Mother & Baby Magazine
August/September 2007 Issue
Featured in The AAPEC Newsletter
July 2007
Featured in The Knox Leader
June 2007
Featured in The Knox Journal
June 2007
Featured in The Parent-Infant Research Institute
(PIRI) Newsletter – April-June 2007
Featured in My Child Magazine Winter Issue 2007
Featured in Mother & Baby Newsletter
March 2007
On Channel 10's Saving Babies website as a support link
March 2007