Parents Names: Kirsten and Nicholas
How many premmie babies do you have? Taylor was born at 25 weeks, and weighed 626 grams, she was 28 cm long and look so small, my husbands ring could fit up onto the top of her leg.
How long were they hospitalised for? 4 months, she was in there for what seemed like a life time
Is there any prematurity in your families history? Yes, my father was the smallest baby born in south africa in 1949, he was known as the shoebox baby
How did you cope with the world of prematurity when your child/children were born? It was a very scary thought, but even more scary when taylor was born, but it was also the best day of my life as i got to become a mother
How did you feel when you first saw your child/children after they were born? Isn't that a surreal moment? I didn't see her for hours as she was rushed away, but when they rolled me into the nicu, my heart sank and a wave of emotion came over me
Did you find it hard deciding to have another baby or have you decided no more? Yes, we thought about it and were warned of the risks and then decided that taylor was a miracle and we wanted to bring another miracle into the world
Have there been any lasting complications due to your child/children's prematurity? if so how have you dealt with it? Yes, taylor lost half of her left foot from a blood clot, due to the long line being in to long, she has physio and she aslo has cronic lung desease, but is not off oxygen and doing very well.
How do you feel now about prematurity and how do you help others be aware of how serious it is for babies? I get butterflys when ever i see prem babies and if people talk about it it gives me goosebumps but i am glad i went through it to some extent as taylor would not be the fighter she is now if we didnt go through it.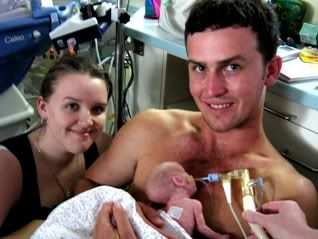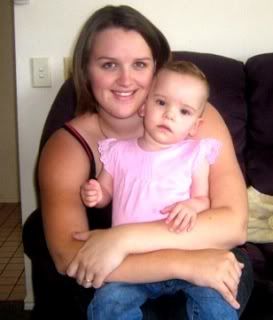 If you wish to become a featured "Premmie Parents of the Moment" submit your details to us.
Click here to view the latest Premmie Parents of the Moment