Parents Names: Karen and Mark
How many premmie babies do you have? I had twins a girl and boy. Jordan was twin one born first and Ben twin two
How long were they hospitalised for? Jordan stayed in for 201 days and Ben for 179 days
Is there any prematurity in your families history? No
How did you cope with the world of prematurity when your child/children were born? It was all very scary with them born at 24 weeks and 5 days . The NICU and hospital staff were fantastic. We saw a photo in the entrance of NICU of a boy with the same name and gestation as Ben. We saw that as an omen that he would be okay.
How did you feel when you first saw your child/children after they were born? We were overwhelmed by everything and friends i have met in the hospital said they will never forget the look on our faces. Their size was amazing and they were wrapped in plastic.
Did you find it hard deciding to have another baby or have you decided no more? We have decided not to have anymore
Have there been any lasting complications due to your child/children's prematurity? if so how have you dealt with it? Ben developed NEC bowel disease when he was about 30 days old and weighed only about 800 grams. He has had 2 further bowel operations the last being when he was 11 months old and has had no further issues since then.
Jordan had Grade 4 IVH and required a VP shunt to be inserted . She now has mild celebral palsy and severe hearing loss. She is delayed in her development and everyday is amazing us with her progress.
How do you feel now about prematurity and how do you help others be aware of how serious it is for babies? Nothing can ever prepare you for all the stress , emotions , highs and lows of having a prem baby in hospital. Its an experience that i hope others dont have to go through. I feel we are very lucky others.I know never got to take their precious babies home.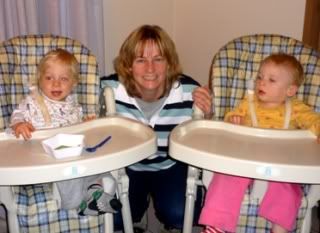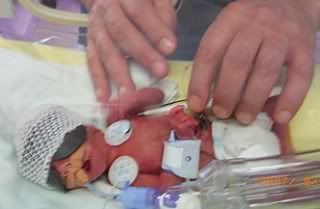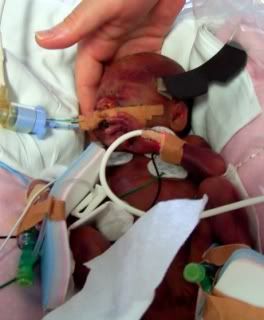 If you wish to become a featured "Premmie Parents of the Moment" submit your details to us.
Click here to view the latest Premmie Parents of the Moment