Eileen from Bracken Ridge, is a mum living in a busy world consumed with helping families of premature babies for the past 10 years throughout Queensland.
Eileen has been a committee member of Preterm Infants Parent Association (PIPA) since the birth of her first son, William was born 11 weeks early 12 years ago, now has 2 sons. PIPA is a Queensland charity which formed in 1980 helping families struggle through the journey after giving birth to a premature baby. Eileen is the current Treasurer and hospital visitor co-ordinator of PIPA. Over the last few years she has worked tirelessly with holding coffee mornings in Brisbane, organising and attending Ronald McDonald House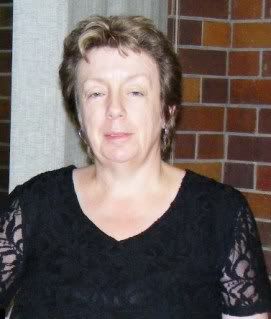 monthly afternoon teas. Eileen organises raffles, craft stalls and our special Day gifts for Mothers Day, Fathers Day and Christmas for all the Brisbane and country hospitals, which can be over 250 gifts to individually wrap.
Eileen has been a driving force for PIPA for many years, and is sometimes the glue that holds the Committee together when people move on. She actively visits news mums and mums in waiting at the hospital, and speaks with them at length about what they are experiencing, and offers them words of wisdom and kindness with small gifts to lift their spirits. She will keep in contact with those mothers throughout their hospital journey and follow up with them when they are home, and offer her support. Eileen is a self-sacrificing saint within the premmie world.
If you wish to nominate a "Local Premmie Hero" please visit www.lilaussieprems.com.au/hero before the 30th April 2009.